Whenever I mention that I've finally had the chance to visit the Hermitage museum in St. Petersburg and, what's more--photograph it with virtually no one around (a rarity!), chances are that the subject of the Russian Ark comes up.
The film received substantial acclaim at the time of its release (2002). Created by a renowned director Sokurov using a single-sequence shot and featuring the music of Glinka, the Russian Ark offered an unusual and somewhat voyeuristic look at the 300-year history of St. Petersburg by traveling through the Winter Palace (now part of the Hermitage) and examining various episodes linked to the structure thereby weaving its cultural topography.
Truth be told, I remember the experience of viewing the film more than the film itself. After all: having relocated to Toronto, Canada at that time, this was my very first chance to attend a large bona-fide international film festival!
So the day I viewed the Russian Ark was the day that I discovered an entire world of worthwhile cinema outside of the Hollywood mainstream. (Indeed, as I say all too often--that particular aspect of culture is the one thing I miss about living in a North American metropolis, and so I'm tempted to hop on a plane and go to Seattle or New York, Montreal or even Toronto itself.)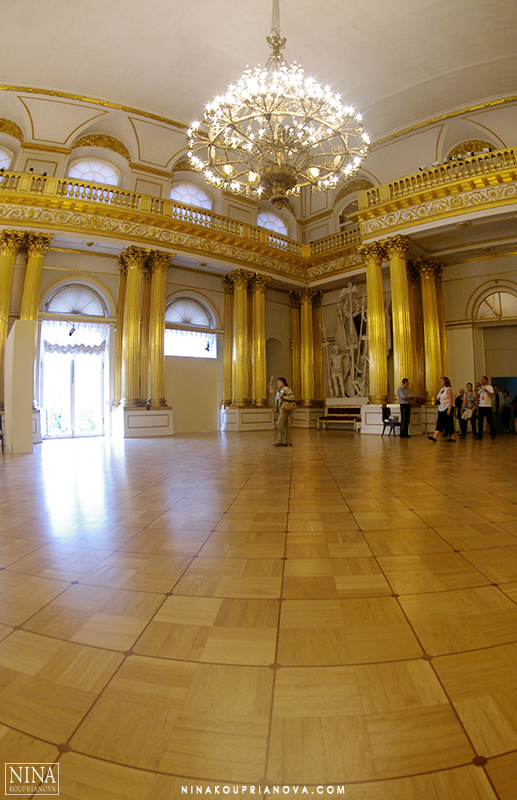 It was only a decade later that I got another chance--the chance to wander the almost-empty rooms and corridors of the Winter Palace early in the morning and feel a bit like the ghostly narrator of the Russian Ark. And like the Russian Ark--out of chronological order--this was a decade that occurred somewhere far away and comprised a lifetime of people, places, and never enough sleep, but seemed to pass by in a moment.
And what of St. Petersburg? Inevitably compared to Moscow as our "most European city," I was a bit concerned that it was, but it felt Russian enough.
It felt like home.
I say that as a staunch Muscovite, born and raised, and I think the Russian Ark helped!